Drinking in the Desert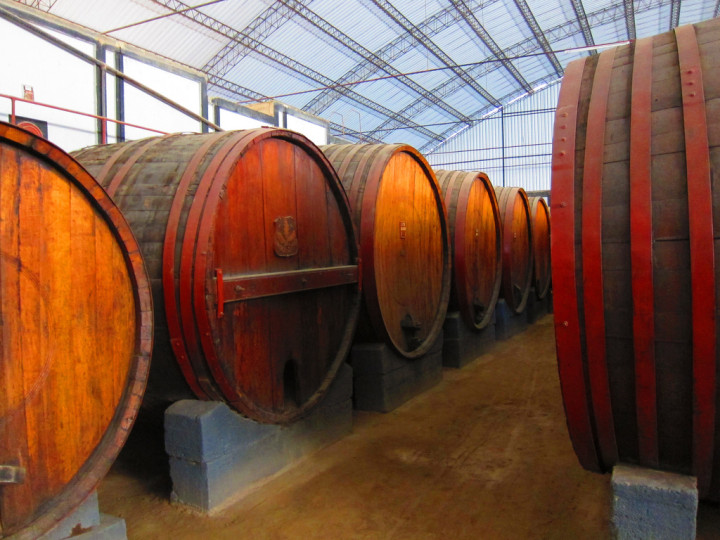 Thank you Nick Biller for titling this post 🙂
The area surrounding Ica (the big city) and Huacachina (the mini oasis clustered around a green lagoon) is known for its Pisco bodegas.
[flickr]photo:5868527014[/flickr]
As Peru is known for its national alcohol (pisco) and national drink (pisco sour), visiting this region is a li'l like being in the heart, or at least the liver of the country.
[flickr]photo:5868128885[/flickr]
Pisco is a strong (about 45% alcohol content), distilled, grape brandy that has been made in Peru since the 1500's- when the Spanish settlers made it in an attempt to get drunk more cheaply than they could on imported Spanish Brandy.
[flickr]photo:5868686872[/flickr]
Good job "the Spanish" Pisco still works and is still cheap.
[flickr]photo:5868131593[/flickr]
[flickr]photo:5868691624[/flickr]
[flickr]photo:5868135013[/flickr]
[flickr]photo:5868134209[/flickr]
[wpgmappity id="43″]