Goodbye Colombia, Hello Ecuador!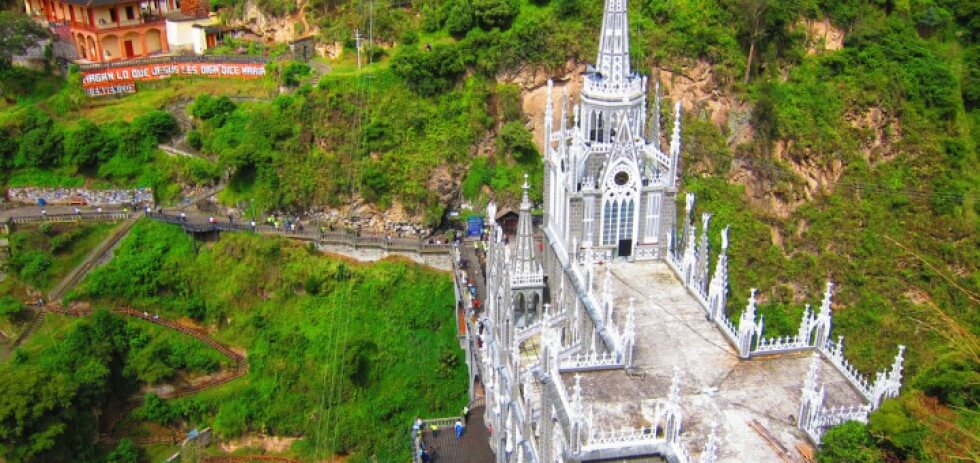 Wow, 50 something days in Colombia! On our last day here we got to go and see the Santuario de Las Lajas, a stunning church built into a canyon. And by stunning I mean it seriously looks like a fairy tale dream castle- l think I may have even seen some unicorns frolicking and fairies gamboling around it out of the corner of my eye.
The contrast of striking Gothic architecture set in the verdant green canyon of Colombia, complete with a river rushing past and a lovely waterfall is really quite striking. It was a nice send-off to say the least.
And now we continue our adventures into Ecuador! At the moment we are at Graham's place in Ibarra. Graham is an ex-pat from Australia (Man, we just love every Australian we meet!) who kindly lets travelers stay at his beautiful property.He runs a vivero so we got to wake up to a world of baby plants and bonsais cradled by stunning views of mountain ranges and puffy clouds.
Rolling green hills and puffy white clouds have definitely turned into a running theme of the trip.