Leaving Bangkok…if not with a Bang, at least with some bangs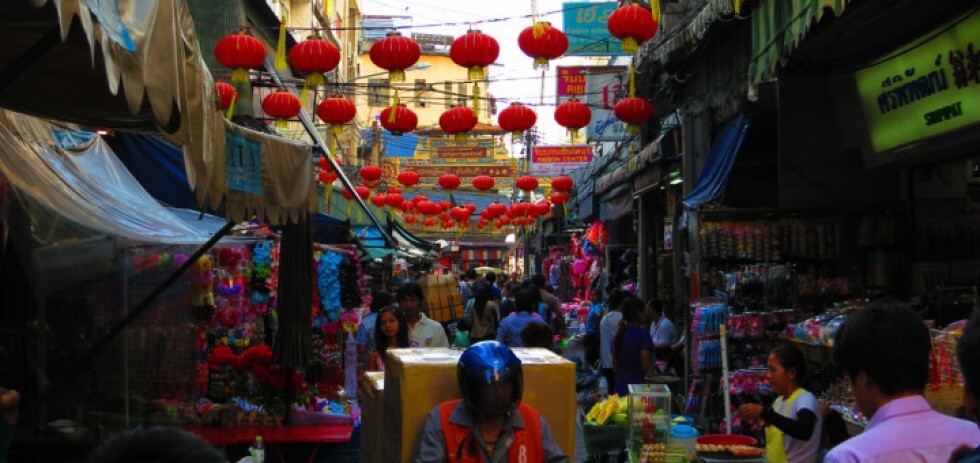 I really, really, really wanted to go to the Tiger Temple. Raquel (a bestie) must have told me about the temple 5 or 6 years ago.
"There is this place in Thailand, where monks live with Tigers and all the tigers have been hand-fed cooked meat their entire lives so they don't bite people and you can go and pet them."
This casual anecdote has had me day-dreaming about spooning tigers on an almost daily basis ever since. I have been talking about touching tigers since Tom and I first decided to go to Asia. We were saving the area of the tiger temple for the end of our Thailand trip, planning to spend our last three days at the temple frolicking with the tigers. Obviously I was pretty darn excited about the tigers.
I started doing a little research about the area surrounding the "temple" just to pick out a place to stay. Just by googling "Thailand Tiger Temple" I started learning some pretty terrible stuff. At first I thought "there is always negative feedback about everything, people even got to hate on nice tiger loving monks." Unfortunately the more I read the more certain I became that there was no way we could go and support the temple. Just google it yourself and you'll see what I mean. I really, really wanted to pretend that it was going to be ok so I could still touch a tiger and then act all shocked and outraged about their treatment and the condition of their habitat later; but I just couldn't do it.
Without the three days of tiger love and cuddles that we had planned for; our planned "quick li'l stop-over" in Bangkok stretched out into a week. Definitely more time than we wanted to spend in the big city but we enjoyed it nonetheless. And though we may not have gotten close to big cats, we got really close to little fish.
We ended up spending more time in malls in a week than I probably have in the rest of my life combined.
I was actually surprised to find that the racehorses had their own track and they didn't just have to run a track looping through the malls.
We stayed at a great little boutique hotel in Chinatown that has a jazz bar and all of the 1930's Chinese kitsch a girl could ask for. If the hotel had one fault it was that it was surrounded by a sea of Chinese food. Tom and I LOVE Thai food with the same passion that we loathe Chinese food. So it maaay have been a bit silly to strand ourselves in a sea of sticky sweet and sour fried chicken when all we craved was the spicy simplicity of basil, chicken stir-fry. Luckily our daily Thai food fix was just a short tuk-tuk ride away and we still got to spend our nights transported back to a prohibition-era jazz club in old Shanghai.
Staying in Chinatown does have some perks, it is an even more intense side of Bangkok. There is this amazing hum of activity surrounding you everywhere in Bangkok. That steady hum reaches a fevered pitch on the streets in Chinatown where motorbikes and people fight for space in crowded markets and buildings seem to spill into each other in the crowded streets.
We loved looking at all of the joss paper items to be had. Joss paper is paper money, or things like houses, clothes, cars or other "luxury" items that are burned to send to your ancestors in the afterlife. It's a way to make sure that they are well-taken care of in the spirit world. We even saw joss ipads! I feel like that one would need to be burned with a note "Dear great-great grandma, this amazing thing was invented. It's called an iPad. I hope you get good reception in the afterlife. Love, your great-great grandson."
I really like the idea of continuing to think about your loved ones in such a real and tangible way. Not just cherishing memories but constantly thinking about them as if they are still going about their lives. Instead of "remember Aunt Marge's cookies? I miss her," it's "Honey, I think it's been a while since we sent Aunt Marge a car. She could probably use a new one by now. Will you pick her up a nice one after work?"