Hangin' out with Hamburgers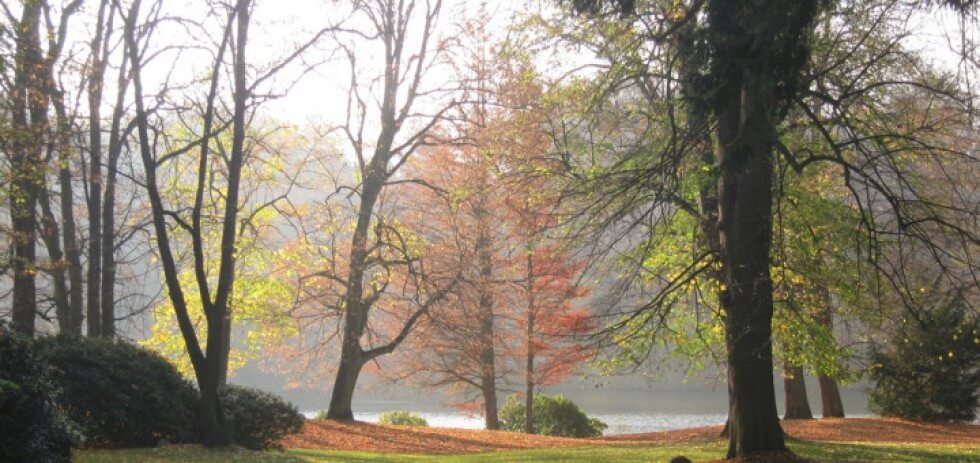 Let's just start this off by saying a few things.
1. People from Hamburg are called Hamburgers. It's true!
2. Thieves from Hamburg are called Hamburglars. Probably not true, but I never asked.
3. We basically want be Harald and Shoko when we grow up. If we cannot be them we at least want to also have a little wooden man who cycles across our toilet paper too!
We left Hamburg (aptly called the Venice of the North) on a train for Berlin (aptly called the city where some serious stuff went down, including a wall) marveling at what wonderful people Harald and Shoko are. Harald and Shoko are friends of Tom's parent's (I think they have known Martha and Michael longer than Tom has) who invited us for a visit upon hearing that we would be in Germany.
To be more specific, we were not simply marveling at their lovely hospitality. We were  more like slack-jawed in awe at the kindness and generosity with which they welcomed us into their home. I'm not just talking run-of-mill  hospitality. I'm talking about a  "here are your gnome garden shoes, here are your house shoes, and here is a jacket to keep you warm" (within the first few minutes of walking in the door) kind of a welcome. Like a fresh flower in the bathroom and a bottle of water before I even realize I might be thirsty.
In fact, we were still eating it up (literally) once we left Hamburg and spent the train ride to Berlin happily working away at the lunch they had packed us for the road. We tried to protest but Shoko insisted "No," she told us "you'll bring a lunch, it's better." And she was so, so right. Most definitely better.
This is the second time in the last nine months (since we left the States) that someone has packed us a sack lunch for the road. I gotta say, there is something about a packed lunch that just really melts my heart.  The first time (in Ecuador) it was also packed by Germans. Germans apparently know about those little touches which make someone feel incredibly cared for.
We felt as though we were the center of Harald and Shoko's lives while we were there, they showed us this incredible amount of love, and attention to every detail of what we did, truly humbling, or hambling as they say in Hamburg.
Not gonna lie- it's nice to be coddled sometimes and Shoko does it so well!!
Germans are also great at inventing little whimsical wonders like the aforementioned TP rider and these hand-blown glass dancing devils that provide hours of fun!
Harald and Shoko spent (and spend) the majority of their lives traveling and have built their anchor in a beautiful corner of the world right outside of Hamburg, Germany. Over leisurely breakfasts we would watch the amazingness that is Autumn occurring ouside their large sliding glass doors.  While the amazingness that is a leisurely german breakfast occurred at the big dining room table. Breakfasts that stretched over an hour and included such (almost forgotten) delicacies such as strong cheeses, herbs from the garden, smoked meats and soft boiled eggs.
I know I may feel differently very soon, but for the time being I am enjoying Autumn too much to feel bothered by the temperature which ranges from -1C to 1C.  Being from San Diego I used to think of autumn like I did the moon.
I know people have visited it but I figured I would probably only ever see it in books. I cannot get enough of the golden leaves and copper squirrels, bottles of Harald and Shoko's home-made apple juice and tragos of their home-made apple schnapps.
After dawdling over breakfast (man, I love long slow breakfasts!) we spent our days and early evenings happily exploring the beautiful city. We were taken all over the surrounding area to take in all of the incredible history and culture surrounding Hamburg.
A city which boasts beautiful well-preserved castles, tiny little old villages, and modern city night-life  as well as frightening fair food, sinks made expressly for vomiting in taverns and (my personal favorite) constantly moving open elevators that you just hop on and off of!
By night we were happily regaled by Harald's adventure stories, and fussed over by Shoko's warmth and nurturing. The best part about Harald's stories are that the casual asides that are interjected here and there are way more interesting than my whole story ever is. Things like "I spent almost every night of that trip in a different jail" or "I was invited by the king of (insert name of some small unknown, exotic country here) so I was one of ten visitors allowed in that year" or "that was the night that I helped my drunk buddy buy an island."
It is impossible to worry about the cold when you are flushed from laughing over good red wine, homemade apple crumble and surrounded by friendly fires, the sounds of good music, and the warm company of such amazing people.
And we can only hope that when we one day "grow up" we will be as able to make people feel as loved and welcomed as our hosts, and maybe even improve a bit on our stories.