Nishiki Market & Geisha Musical in Kyoto, Japan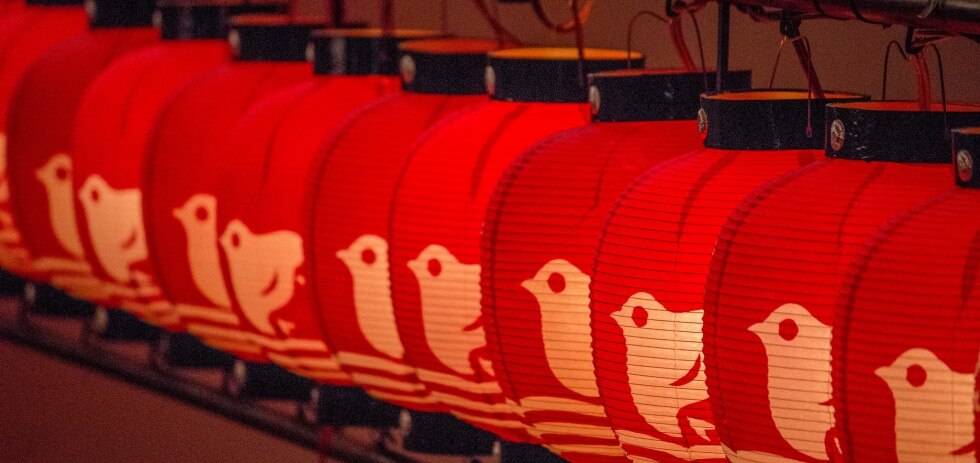 The Nishiki Market runs for 5 narrow blocks as a narrow, roofed shopping street. The market has been called "Kyoto's Kitchen", and just like at a party, it seems like everyone ends up in the kitchen! It is a lively and bustling market filled with over a hundred little shops and restaurants. It can be difficult to navigate, or even to move a few feet. To be fair, we were there during "golden week" and so it may not always be quite that crowded. The market sells all things food and cooking related like knives and cookware. There was fresh seafood, from big slabs of tuna steaks to little octopi on a stick.
There was also produce, dried food, desserts and lots and lots of pickles. Some of the shops give out samples or sell small dishes or skewers and there are also a few small restaurants and stands selling ready made food. The best thing we had was an ingenious "cup" of grapefruit juice. The owner of this stall cuts the top off of a grapefruit and then uses a machine to mix and pulp up everything inside. He sticks a straw in the opening he made and voila! liquid grapefruit.
The Nishiki Market has been in Kyoto in some form since the 1300's and though unbelievably crowded was still fun to see, smell and taste! It is on a street that runs parallel, and one block north of Shijo Avenue. It can be reached from the Shijo Station on the Karasuma Subway Line or Karasuma or Kawaramachi Stations on the Hankyu Line. The market is free and is open from 9-6pm.
After making our way through five blocks of food stalls and restaurants we were hungry and were lucky enough to stumble upon THE BEST RAMEN IN THE WORLD, just a block or two from the market. Search "Hakata Ippudo" in google maps to find it exactly. What really makes the ramen at Ippudo phenomenal are the condiments laid out at every place setting. Whole garlic cloves with a garlic press to squeeze them through, spicy pickled bean sprouts, pickled ginger and some type of green that reminded me of kimchee. There is also a little handheld sesame seed grinder. Like a pepper mill, but with sesame seeds in it! Adding the bite of the various pickles and raw garlic, and mellowing it out with ground sesame seeds, which almost adds a creamy dimension, vastly improves an already delicious bowl of piping hot ramen.
After lunch, we headed over to see a Geisha musical performance. There are different performances throughout the year, and they follow a strict cycle of seasons starting with Spring and either ending in Winter or with the birthing of a new year. We were there in May and saw the Dances of the Kamogawa River. The performance was 2,000 yen per ticket, or about $19.00.
This great website has a list of all of the different Geisha performances throughout Kyoto year-round, and information about the various theaters they are held in.

To describe the performance, I'd like to directly quote an excerpt from "Memoirs of A Geisha" which, by the way, is a beautiful book that I can't recommend enough.
"It would be senseless for me to try describing these songs. But let me say that while I find most of them enchanting, foreigners often seem to think they sound more like cats wailing in a temple yard than music. It is true that traditional Japanese singing involves a good deal of warbling and is often sung so far in the back of the throat that the sound comes out from the nose rather than the mouth. But it's only a matter of what you're accustomed to hearing."
It is true. It reminded me of my favorite youtube video of all time which features a talking cat and I call "Oh long don Johnson." I had hoped after reading that excerpt that I would be cultured and worldly enough to hear something other than wailing cats, but we are a product of our upbringing and my Western ears made themselves be known.
Well, after all those reminders about cats, and then passing by this poster, we knew we had to end the night with a good, 'ol fashioned sushi train. I always feel like I end up over-eating at conveyor belt sushi restaurants. I know I've had enough but then another piece of amazing looking sake sashimi (raw salmon) passes me by and I think, "well just one more bite" and greedily grab for it. Looking down the row at the average number of plates stacked up in front of all these patrons made me realize that I am not alone and that it's probably all right to go ahead and have "just one more" a few more times.