We Come to a Land Down Unda'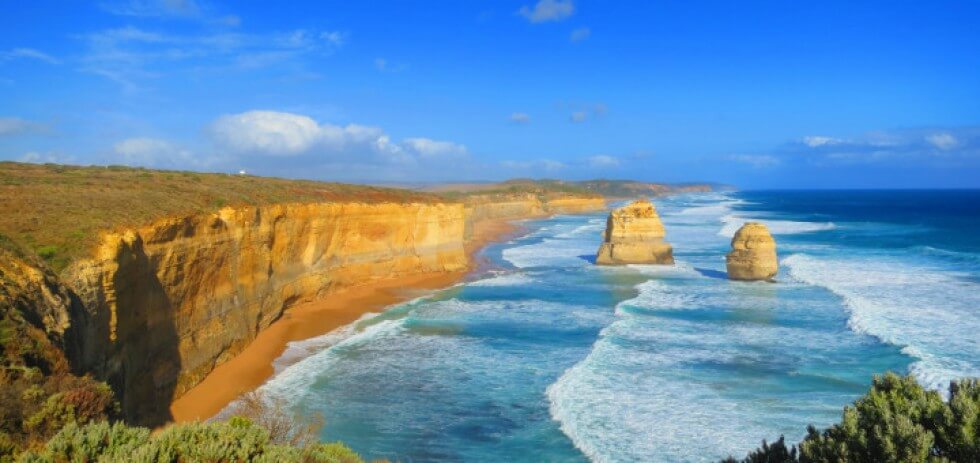 Wow.
We did it.
From the very beginning of our trip all we knew was that at some point we would land in Australia and about a year after leaving the States we did. As many of you probably know, I LOVE Australia. I fell in love with the country on my first visit about 6 years ago when I came with my brother and sister and spent loads of time with my wonderful family who live there. I loved it so much that I came back about a year later AND not even breaking my tailbone and being laid up on my Aunt and Uncle's couch for a month discouraged me from wanting to come back over and over.  I was very, very excited for Tom to see Oz and hopefully fall in love with it too and want to continue visiting it often for the rest of our lives.
Speaking of the rest of our lives, upon arriving in Australia a couple of things started to sink in. There was no longer the feeling of "maybe we will come back here together someday" or "if we ever had kids together, maybe we'd bring them here." All of the "maybe" conversations suddenly turned into definitely conversations. As in,  "we should definitely try and visit Australia every couple of years" and "won't it be great to bring our kids here." It's crazy what a difference a proposal can make!
We also made a pretty big decision soon after arriving in Melbourne. We agreed to have a wedding. I know for many people that may seem redundant- I mean I did say yes, right? Well I was saying yes to getting married, I hadn't actually thought as far ahead as a wedding until we started talking about it. We basically realized that we have been eloping for the past year, and really want to celebrate our marriage with friends and family – so a wedding it will be!
We also decided that a good time to have a wedding is soon after we get back to the States, I mean what better excuse to see everyone that we love and have missed for the past year?
This is all my way of explaining why there are fewer pictures of our entire time in Australia. When wedding planning is added to work and travel, something has got to give, and by "something" I mean this blog. The good news is, Tom was beginning to love Australia too. We got to explore Melbourne together (I hadn't been there yet either) and drive down the Great Ocean Road marveling at the alternate universe feeling of Australia. It's a bit like California with the main differences being more beautiful oceans and astronomical beer prices.