The Rest of Bali Travel Blog Post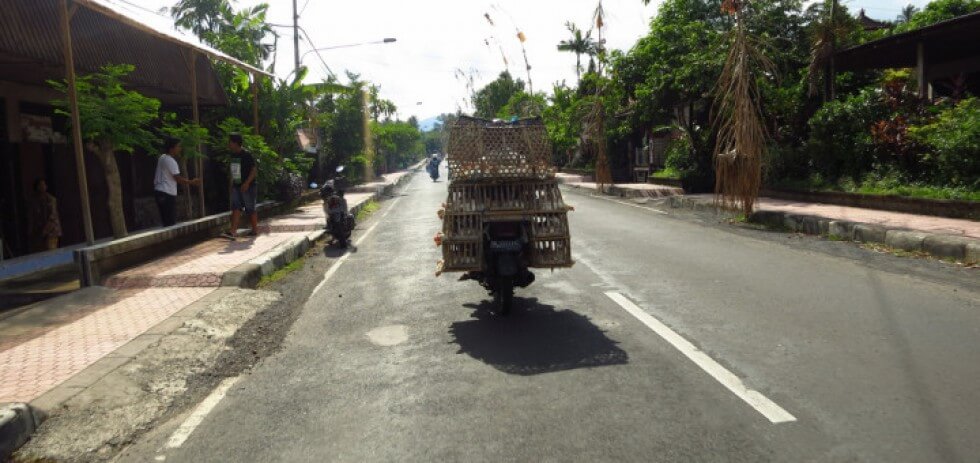 I did not want to leave our villa. I got very used to saying "our" villa in the 5 nights that we stayed there. It is amazing at how easily one becomes accustomed to having a "pretty woman" sized bathtub and a butler.
Luckily we had the lure of the coast to pull us away from Ubud, so it wasn't as tearful as a transition as it could have been.
Truthfully, the folks at the villa may have been a little relieved to see us go. They enjoyed us on a personal level, but I think that we were a bit anxiety-producing as guests. Apparently their average guest doesn't usually rent their own motorbikes and then go tearing off on their own every morning.
They really, really tried to encourage us to take taxis and tours like good tourists, and when that failed they had to content themselves with reminding us to go slowly and be careful about 200 times a day. When we returned unscathed at the end of each day their shoulders would sag (just a little) in relief. They told us when we left that we were actually the first guests they had ever had who acted so rebelliously. So though they may have liked us, they definitely seemed a bit relieved to see us go.
And we definitely enjoyed having a new view to toast at the end of a day, and new landscapes to explore from the back of our bike. And though I don't think anywhere could compare to the Samaya, our coastal hotel was pretty amazing as well.
Just a 30 minute ride away from our new coastal digs was the Tirtagangga water palace, a maze of pools, fountains, lush gardens and statues built by in 1946 by the King of Karangasem. The entire complex of fountains and pools runs without any electricity or pumps of any kind. A spring of natural water from the ground powers everything, including the 11 tiered fountain.
The gardens seemed to serve mostly as a social meeting place for the people living in the area. The public pools were full of people swimming and lazily floating around and the lawns full of kids practicing dance or just chatting in groups.
Another BIG reason for moving to the coast was to see what we could find in the gardens under the water. David Attenbourough had gotten us pretty pumped to snorkel off the coast of Bali with his glowing description of the oceans surrounding Indonesia in "Planet Earth." The amount of life in the ocean was pretty epic, and even the constant stinging of mini jellyfish called "sea lice" couldn't rain on our parade.
I love this baby monkey. I love it with all of my heart.