Why the Money hasn't Run Out….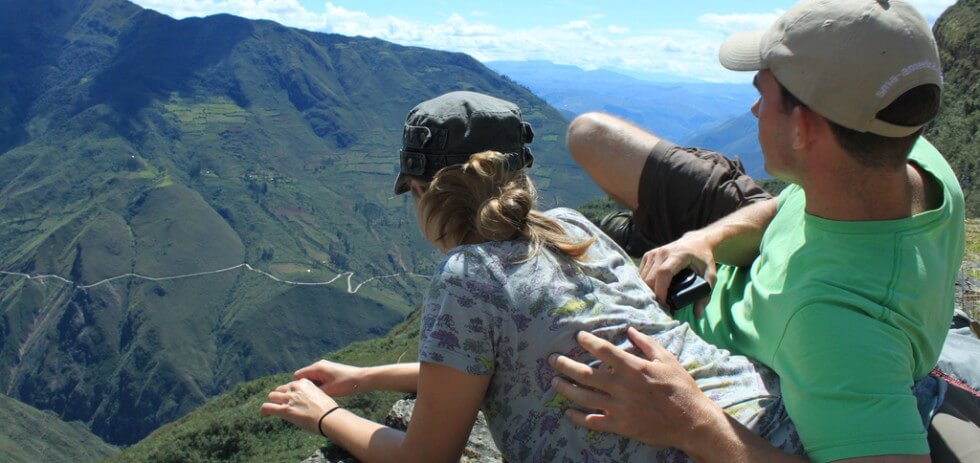 Number one question we get from everyone we meet, and everyone we know: How are you paying for all of this?!
There is no trust fund, nor have we entered any nefarious illegal rings of the underworld, and we still retain all of our organs, I have not even leased the use of my womb. The truth is much more exciting. Well to us, it's probably much less exciting to everyone else.
Before we left San Diego, though after we had decided to, I came over to Tom's house after a pretty rough session with a client. He greeted me at the door taking in my haggard appearance and blooming bruises.
"Rough day with pinchy?" He asked.
I was working as a behavior analyst with a company that provided ABA services to children diagnosed with an autism spectrum disorder. This basically meant I was supposed to analyze why problem behaviors were occuring, get them under control in sessions and then teach everyone in the child's life (from therapists to parents to teachers) how to get the same behaviors under control. The short version of this is that I spent a lot of time knee-deep in problem behaviors. That's the beauty of the job, as soon as you figure out how to get a kid's problem behaviors under control you leave and start on another kid's behaviors (more fun than it sounds, I promise).
To protect the identity of my clients I would never tell Tom their names which means that he usually came up with a nickname that describes the behavior I talked most about, hence "Pinchy".
"Yeah" I told him as I made my way inside, making a beeline for the bottle of red wine on the shelf "we worked on sharing today".
"Ouch" he said sympathetically taking down two glasses and a corkscrew. He knew what that meant. He knew that sharing, or taking turns, was the one activity that would turn Pinchy into Throwy furniture, Bitey, Screamy, Punchy, Kicky and serious Tantrumy.
"Yeah". Over our bottle of Charles Shaw (which we miss dearly though cartons of clos are almost as good) we talked over the case, and what I could try next as an intervention. My bruises attested to the fact that what I was currently trying was not working.
"What I need" I told him, "is something that acts as a visual and audio cue, that lets a person know when it is their turn and when it is someone else's, and when the turns are finished". I explained how difficult it was cueing someone while playing with them. "I mean, I could sit there and do it with another peer or sibling there" I went on. "But the behaviors are too unpredictable and aggressive to bring another kid in there as it stands, plus I am not always going to be there."
"What do you mean an audio/visual cue?" I went on to explain exactly what it was that I wanted. "Could it be on anything?" Tom asked, "like could it be on an iPhone?"
"Yeah, that would be great, I mean he loves iPhones anyway!" I said, hoping that this was going in the direction I thought it was.
It was. "I could build that for you" Tom told me, "I could make an app and put it on your iPhone."
A few weeks later I came over to Tom's house again, this time it was after a session I had just had with Pinchy, (quickly becoming "LikesToDraw") and her speech therapist. This time I was beaming.
"You will never believe what happened today" I happily said, almost bouncing inside of his house. "The first thing the speech therapist asked me was what I had done with her at home with sharing!" The therapist had told me that she had been having similar issues with sharing in Speech sessions, and then one day she came in and sharing was a breeze. She said it felt like magic, she knew something had changed somewhere. I showed her the app and she immediately said she wanted to download it as well to try out with some other clients.
Tah-Dah. And so we released Turn Taker; our first App made for kids diagnosed with an autism spectrum disorder, Down syndrome, or other special need to the iTunes app store and android market!
After we began our trip we started having more time to devote to our fledgling company "Touch Autism". We currently have 5 apps in the iTunes app store, and though we may not make nearly as much as we did in San Diego we make enough to cover our Latin America travel budget. More importantly we have found something that utilizes both of our knowledge, skills and experience equally and something that we have become very passionate about.
Tom and I did not leave jobs that we disliked when we left the States. We both enjoyed what we did very much, we just would rather do it when we choose, and from where we choose. We have discovered that the best part of starting a company working from home, is that home can be wherever you want it to be!
So there it is, the money has not run out because in between hiking to Machu Picchu, snorkeling with Penguins in the Galapagos, and sand boarding down towering dunes in Huacachina we have been developing and building TouchAutism.
If interested in what we have been working on, check out touchautism.com