Getting Cocky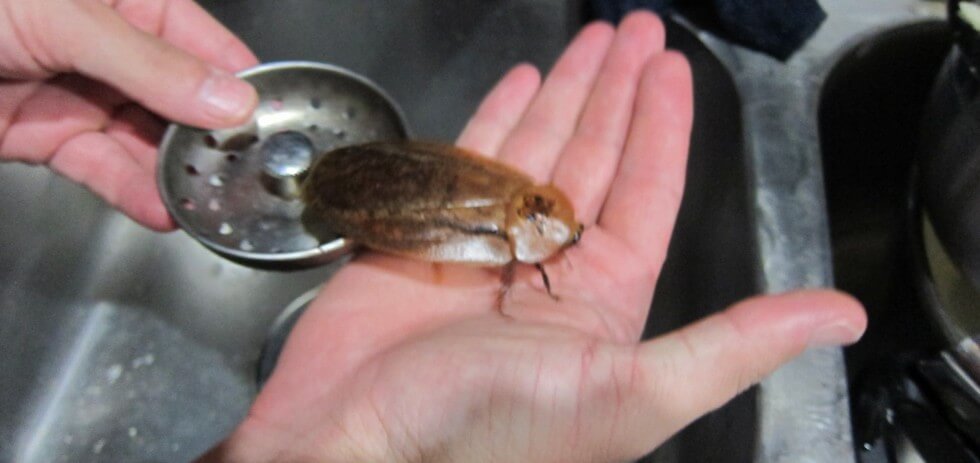 After two weeks of house-sitting in Bocas, we pretty much had it figured out.
"It's funny how quickly i've gotten used to just grabbing beetles out of the sink and tossing them outside" I blithely called out to Tom this morning, while chucking the pinto bean-sized bug out the window.
Docking has become a breeze, my flower arrangements from the grounds have gotten more artful, the dogs come when they are called, I don't even skip a beat when typing on the computer and a clumsy gecko falls on my head from the rafters above – yep we have it under control.
Or so we thought. Life likes to throw out little reminders every now again that you do not have it all figured out. Sometimes the reminders take your breath away, like you thought you've seen the best sunsets Bocas has to offer and then this unfolds in front of your glass of wine.
Or sometimes you go to the sink to wash your hands and this li'l gem stares up at you, blinking innocently.
He (or she) almost seemed to be saying mockingly "oh yeah, you are used to just grabbing bugs and throwing them outside?" Was that actually a snigger I heard coming from a cockroach the size of my palm?
"Grab me, I dare you, I triple dog dare you!" Well normally I can't resist a dare, but this one I let Tom take.
I mean, his palm is a lot bigger than mine, and someone's gotta take the pictures, right?