It's The Little Things – Prague, Czech Republic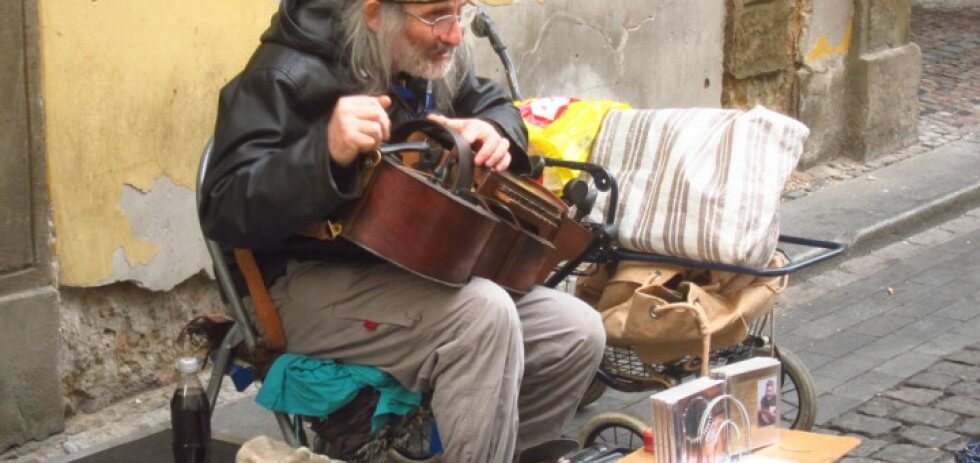 The longer we travel we find that our interest is caught more whole-heartedly and raptly by the things that are probably the most uninteresting for the blog. Super old monuments, gargantuan castles or pyramids- probably better to read about and we still like to see them. These sights with a capital "S" however, are not what we talk to each other about when we are falling asleep at night, or what we reminisce about in the following days, weeks or months. Or what I am going to write about for Prague.
Vincent Vega said it best in Pulp Fiction "the funniest things about Europe are the little differences" he elaborates "they got the same shit over there that they got over here, but there… it's just a little different"
It is very fascinating to be in a place that is so much more like the US than anywhere else we have traveled in the last nine months. It's almost like the horrified fascination commonly felt toward animals that too closely resemble humans.
Case in point- In Prague an apparently common lunch time meal is a large hamburger sized piece of cheese that is breaded, deep fried and then served with creamy tartar sauce and a french fries with a nice cold glass of sweet Belgium beer. Seriously.
We slept in a little late and went to breakfast around 11. We clutched our coffees in one hand while tightly holding onto each other's hands while we watched people all around us digging into 9oz potions of deep fried cheese and friend potatoes. Its so decadent I cant even fathom what a culture that calls that "lunch" eats for hangover food!
And yes, Prague is also a beautiful city, with the occasional silly sculpture that reminds people to not take it all too seriously. And now be dazzled by photos of Prague, as were dazzled by the lovely city ourselves.