A Brief and Grecian Sojourn in Thessaloniki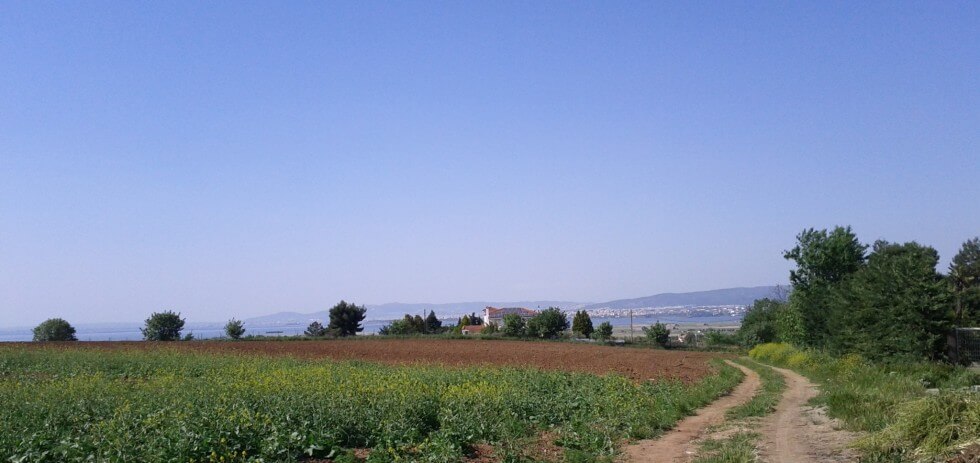 From Italy we flew to Thessaloniki Greece to meet the woman who was making my wedding dress. I had found someone online who lives in Thessaloniki and makes wedding dresses to sell internationally.  In between fittings we visited amazing wineries and the caves that boast the oldest human remains in Europe.
Unfortunately our camera broke in the middle of our six day Grecian visit, but I promise you – it was very, very pretty. Also greek salads in Greece are are much more complicated (and amazing) than they are anywhere else in the world.
After our brief visit in Thessaloniki we returned to Italy to catch our flight to the U.S. with one more piece of incredibly large luggage. I think I may be the only backpacker in the world traveling from town to town with a wedding dress in tow!