Capilano Suspension Bridge: A Real-Life Ewok Village!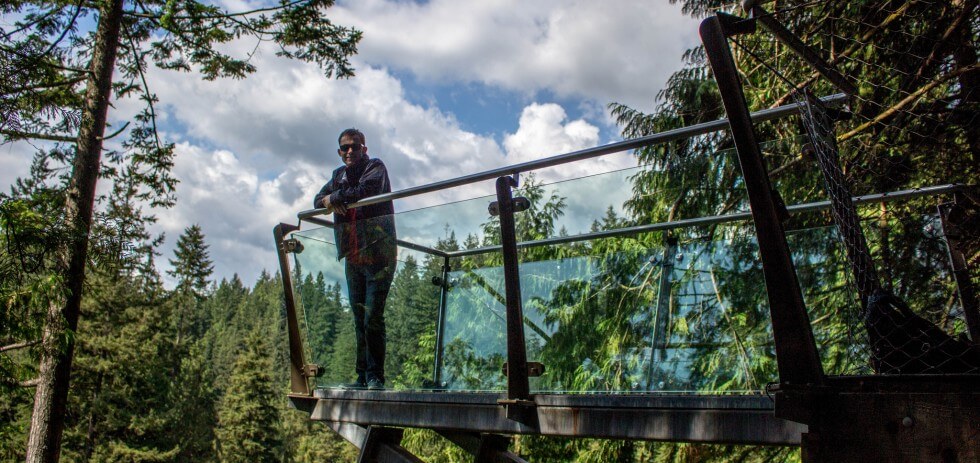 The Capilano suspension bridge park is just 15 minutes or so out of downtown Vancouver, but feels other-worldly. The platforms and swinging bridges set among the thriving coastal rainforest of 1300-year-old towering trees bears an uncanny resemblance to Bright Tree Village, the home of the Ewoks. Here is a side-by-side comparison, I think Capilano may even be more lovely.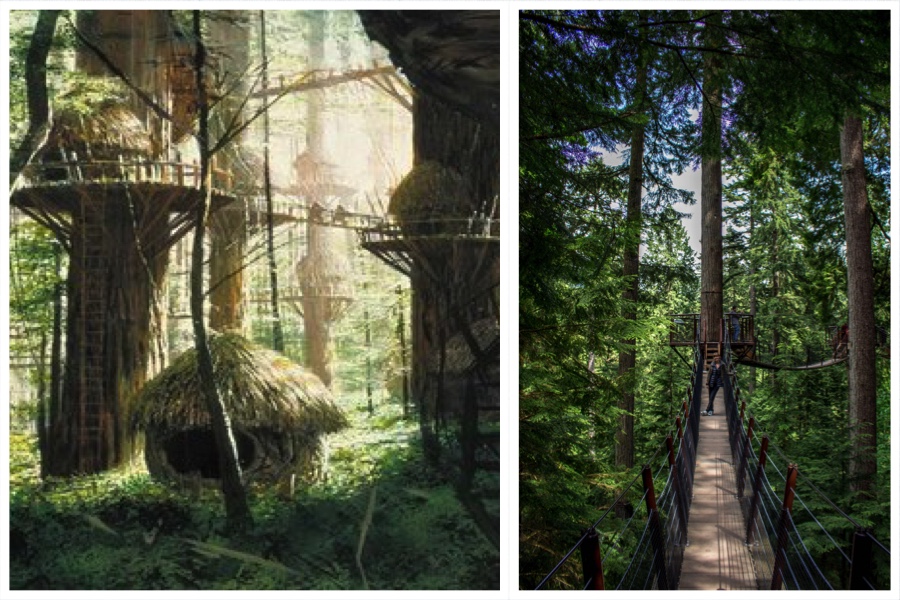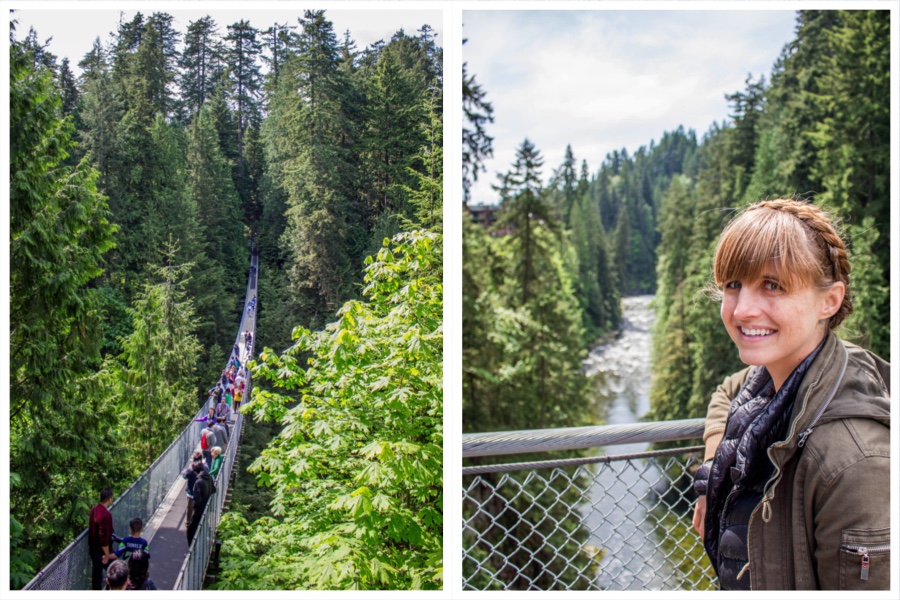 The newest attraction at the Capilano Park is the Cliffwalk, a series of "C" shaped walkways jutting out from granite boulders and supported by what appears to just be about 16 different suspension cables.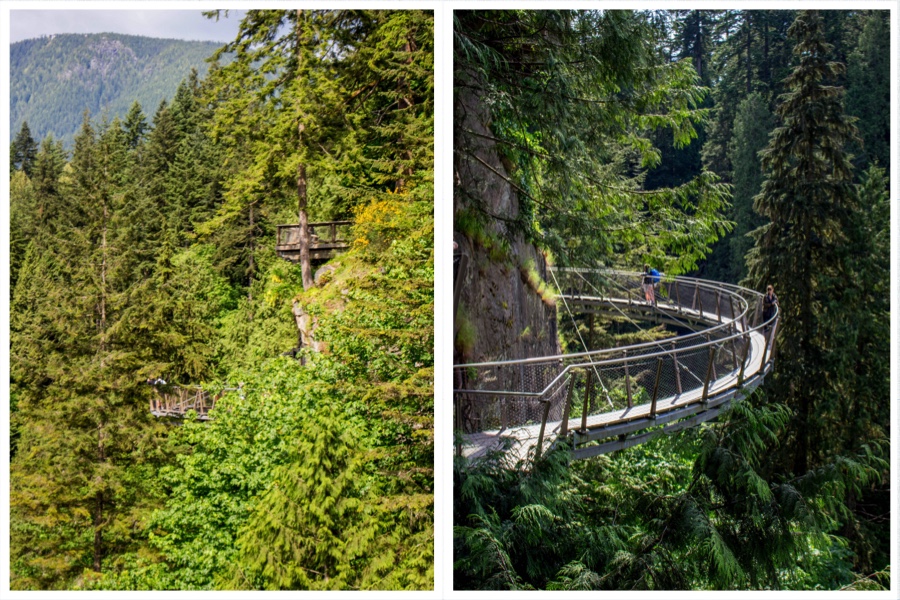 The advertisements for the park purport that it is "not for the faint of heart," and standing on a swaying suspension bridge 250 feet above a rushing river I could see why. That said, even my sister who is not the fondest of heights, was more overcome by how incredible the surroundings were than by how incredibly high above the ground we were.
The bridges, stairs and platforms weave around and over trees, rivers and granite boulders. The man-made structures seamlessly integrate with nature which helped with the illusion that we were squirrels or other furry creatures scurrying across the treetops.
The forest surrounding Vancouver is indescribably lovely. I am struggling to find the words to describe it here, but have to settle for our photos telling the story for us. The moss and bark on the trees, the trout filled and bird dotted ponds and rivers, the greenery of everything and spotting the occasional enormous banana slug on the forest floor made this an incredibly magical afternoon.
Details
There is a free shuttle that goes to the Capilano Bridge Park from several different downtown Vancouver locations. The shuttle runs about every hour, and all of the details can be found through the above link.
The park costs $33.00 CAD for a regular adult admission. We brought a picnic lunch and spent about 3 hours in total exploring the park.