Krabi Thailand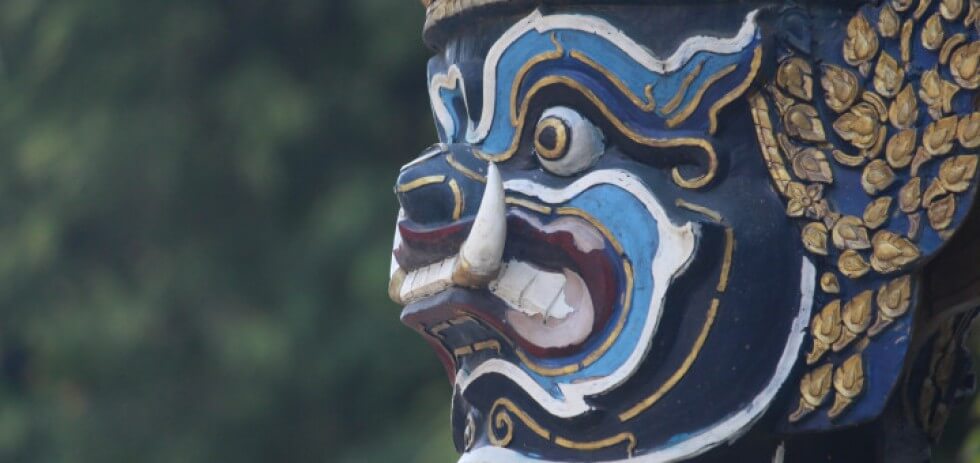 When we were in the Philippines surrounded by towering limestone cliffs and perfect beaches we heard several other travelers say knowledgeably to one another "wow, this looks just like Krabi." "Totally" everyone else in the circle would agree scanning the horizon and finding it krabi-like. At which point I pulled out a little notebook and scribbled down hastily "go to Krabi, it's pretty." This is typical of our travel plans and research these days.
We realized once we got here that when people talk about Krabi, they are usually talking about the province or district and not the town of Krabi specifically. Krabi province includes about 150 islands, the most famous of which (Ko Phi Phi) was where "The Beach" was filmed. Areas of this province are also famous for great diving, beautiful beaches, and rock climbing. The capital of all this beauty is little unassuming Krabi town itself which is considered a "jumping off point." Meaning that most travelers tend to just spend a night or two here or on their way to somewhere else in the province.
Tom started feeling a bit under the weather our first night here so we immediately knew that no matter what we thought of the town we were just gonna hunker down in a comfortable guesthouse until he felt better. As it turns out one of the friends we made while traveling in South America had been living in Krabi for the last few months, and there was a little yoga studio right around the corner from our guesthouse. Old friends AND yoga? If there were ever a good place to feel bad than this looked like it might be it!
Though I am not glad Tom didn't feel well (he is better now, thanks for asking!) I am glad that we ended up in Krabi for a longer look. Krabi is more of the type of city that grows on you, than the type that bowls you over at first glance. It is not on a beach, or surrounded by rice paddy terraced hills.
But grow on you it does! There are a ton of lovely places just a short motorbike ride away from this little laid back town. Perhaps the most famous sight is the Wat Tham Suea or Tiger temple cave – don't worry, no actual tigers here. The Wat is most known for it's strenuous hike to the top and beautiful views once you reach there. There are also troops of monkeys roaming around the place trying to steal things from the unwary. We saw one monkey that had stolen a baby's bottle. I'm telling you, monkeys are vicious, and they prey on the weak!
There is also the large Wat Kaew Korawaram that sits on a little hill overlooking the town itself. The temple calls to mind a sparkly white wedding cake being guarded from any unruly guests who try and sneak a bite by a horde of golden dragons.
Another beautiful spot nearby are some natural pools of hot springs fed by a hot waterfall. The pools themselves are lovely and when we were there were very uncrowded. The majority of other people enjoying the springs seemed to be Thai tourists or locals.
Beaches are either a motorbike ride away at Ao Nang, or a longtail boat ride away to visit the more beautiful beaches of Railay and Phra nang. Phra nang is also home to the phallus cave that seemed to be a favorite photo-op for all the ladies on the beach. The boats from Krabi bring you to East Railay and have employed tractors to take tourists out to the longtails when the tide is too far out for the boats to make it to the beach!
Krabi Town also has some great food which you can read about in detail in our Krabi food guide. Since Tom did not have much of an appetite while we were here, I tried my best to compensate by eating for two.
The town definitely lives up to it's slogan of "lively town, lovely people" and apparently it's had a lot of practice. Krabi possibly has Thailand's oldest history of continued settlement. It is thought that this area has been home to humans continuously since 25,000 – 35,000 B.C.E. To commemorate this fact there are some pretty awesome streetlights in the middle of Krabi town.
We totally get it, we liked it here too. Though our settlement was closer to two weeks than 30,000 years. Same, same, but different.