Sequoia Camping; Sites, Hikes & Bears. Oh My!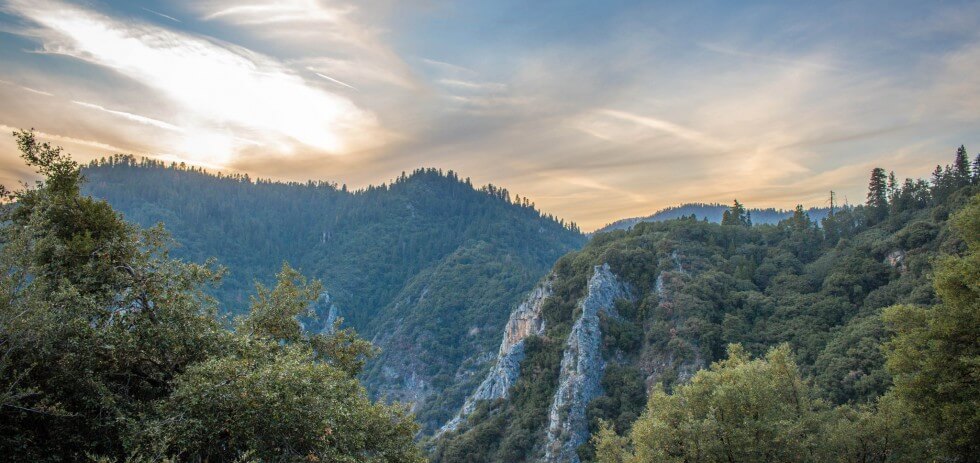 It wasn't until I started traveling and talking to Europeans that I realized how little of the United States I have actually seen. On my first international trip (other than forays right over the border to Tijuana) I admitted to an Italian that I didn't think I had visited a single National Park and he looked at me with such horror that I made sure to never tell that to anyone ever again. Tom and I have since visited a handful of these "National Treasures" and now I understand the Italian Man's incredulity. They really are worth traveling the globe for, so why not see them if they are just a drive away? This year we explored Sequoia National Park on a camping trip with friends.
Campsite
We stayed at Buckeye Flat, in site #6 a beautiful little spot right on a river. At first I was disappointed to not be on one of the sites directly on the river. After making our way to and fro directly through said sites, I was happy to not be in the spot that everyone walks through. I found it much better to be close by, but not on the "main drag" as it were.
The river is absolutely beautiful but cold enough to ice your beer if you have a bag and heavy rock! There is also a natural rock waterslide if you are brave enough. Tom was, but I felt like just diving into that freezing cold water was enough bravery for me for one day!
We were car camping, but if you are looking for more information about backpacking in Sequoia National Park, this National Parks webpage has some great information.
Hikes
We went on the "Lakes trail" hike which was about 6.4 miles each way (making a 12.8 mile loop) and gains 2,270 feet in elevation, mostly over the first few miles. The hike is relatively easy and the round trip took us about 7 hours, and we stopped A LOT. You could probably do the hike in 5 hours if you are gung ho, but why deny yourself all those fun photo-op breaks, snack time breaks, swimming time breaks and relaxing in the sun breaks?! The trail starts at the Wolverton parking lot and then winds through beautiful mossy trees that look like something created by Dr. Suess. The trail keeps climbing up and up, gaining elevation and hitting impressive look-out spots until finally reaching 3 different lakes in succession.
By the time we got to the last lake we were warm enough by the climb to consider diving into the melted snow cupped by a glacier-carved bowl. I am not usually a fan of immersing myself into cold water, but my friend Scott gave me some pep talks that were inspiring enough to make me take the plunge. Seriously, are you gonna walk all the way to that lake and then not jump into it? Is that really the most awesome choice? Luckily it was deserted enough that we could warm ourselves back up by sunning on the rocks afterward.
The dip in the lake was incredibly rejuvenating, but I think the moss and mushroom spotted trees that we passed on the way up and the way back down were my favorite part of the hike. That and the fact that there was a toilet at the top! Nothing says a well-cared for National park like an actual toilet 6 miles in and 9200 feet up a trail!
This was a really spectacular hike and we were all talking about how we wanted to do it again before we'd even made it all the way back to the trailhead.
Bears
Sequoia is home to black bears and we saw four of them in the wild! It was my first time seeing bears outside of a zoo, and it pretty much made my year. We spotted most of them on the "Big Trees Trail" in the late afternoon (during the golden hour). This "trail" is actually a short, paved loop around a meadow and when we went, there was only a couple of other people on the trail. We were basically alone with the bears, watching them casually eating and meandering around and even seeing a baby bear playing on a log for over an hour! Scott was obviously as enthusiastic as I was about the bear sightings.
We also saw marmots, pretty flowers and the meadow itself is ridiculously beautiful. Even if you don't spot a bear this little walk is a lovely place to spend some time in the late afternoon.
Sequoia plays "second fiddle" to it's more famous cousin, Yosemite National Park, but we found it difficult to see why. Both parks are equally beautiful, but the comparative lack of crowds at Sequoia made us love it even more than Yosemite! Then again as with all things, whom you do it with often makes the experience, and we couldn't have asked for a better camping clan!