The ABCs of Yum, Alphabet City New York, NY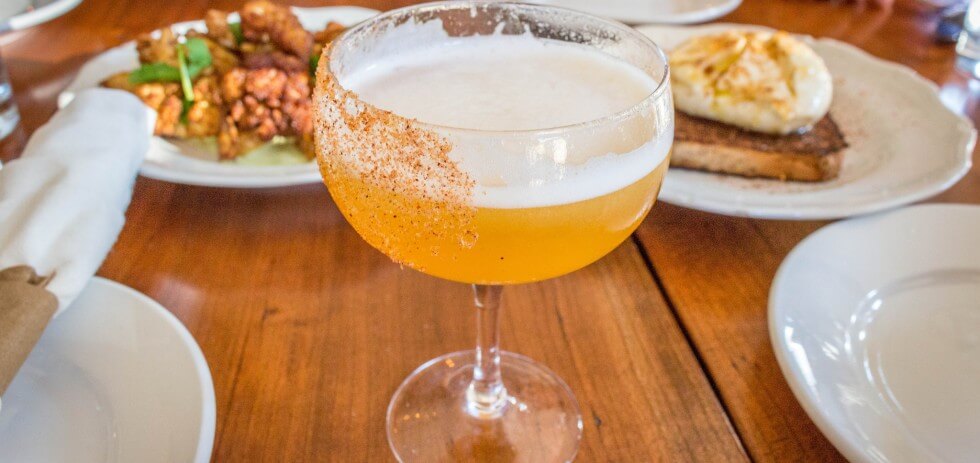 Tom and I love our yearly visit to the East Coast. We get to spend time with both sides of our family, seeing my brother and our nephew and my great-aunt and grandma, as well as Tom's Tio, Tia and cousins.
Even without the draw of our wonderful family we would still try to spend time in the city each summer, for us there is no better time to be there! Everyone is out on the streets rocking their shorts and fanning themselves on front stoops. We love the people, the parks, the unique open spaces and street art, the museums, the Broadway shows and of course the food! This year we were lucky enough to meet up with Karen and Roshan, new friends we met on the amazing boat trip in the Philippines we went on last year. They took us on a walking food and drink tour of Alphabet City, an evening light on the walking and heavy on the eating and drinking!
This is a perfect example of what we love so much about New York. Over the course of the evening, we ate some of the best food we've had, toured the culinary delights from all over the globe and only sampled a bit of what was on offer over about two city blocks. We started the evening at The Wayland for appetizers and drinks, and what appetizers and drinks they were! All of the cocktails we had were just perfect, but the most impressive was probably the "I Hear Banjos–encore!" a stirred and smoked concoction of apple pie moonshine, Rye whiskey, house apple-spice bitters, and applewood- cinnamon bark smoke. Their "milk and honey" appetizer of burrata with unfiltered extra virgin olive oil, raw honey, smoked pepper and sea salt actually may have changed my perspective on cheese, life and certainly on what should be done with honey. Burrata looks like a poached egg but is an outer "shell" of solid mozzarella, with both mozzarella and cream oozing on the inside. I would never have imagined that just cheese, olive oil and honey could taste that good, but boy it does!
After all that eating and drinking, we were ready for more drinking and so our next stop was Cienfuegos, a Cuban restaurant and rum bar. They have an impressive rum selection and offer the option to order dedos or fingers, of sipping rum for $7 each.
The evening of (let's face it) gluttony continued with a bottle of wine and raw fish at Desnuda, a restaurant that describes itself as a cevicheria. Both the wine and the fish were incredible, though I have a hard time describing it as "ceviche." It was non-traditional ceviche, to say the least, but every bite was just ridiculously good.
We walked another couple of feet, and then stopped at Banh Mi Zon and grabbed a couple of banh mi for takeaway to share on a stoop. The banh mi continued the theme of the evening by being incredible, some of the best we've had outside of Vietnam.
Our last stop of the night was (for me) the entirely unexpected favorite of the evening. After hearing that we had never tried a lobster roll Karen and Roshan insisted we make one more stop at Luke's Lobster so that we could share one. Boy, am I glad they did! Luke's is a chain of about 13 restaurants all serving the heretofore unknown to me delicacy that is a lobster roll. I am going to try to not get too emotional here and just stick to the facts, but with the first bite of warm, buttery, bright lobster roll my eyes actually filled with tears.
We could not fit in another bite or sip by the end of the night and so though on our way back to the train we walked by many, many more open doors with sumptuous smells wafting out beckoning us in, we had to sadly keep going and add more to our list of things to do next summer.
What are some of your favorite places to eat or drink in Alphabet City, or anywhere else in NYC?