How to Make Vietnamese Coffee – Video Tutorial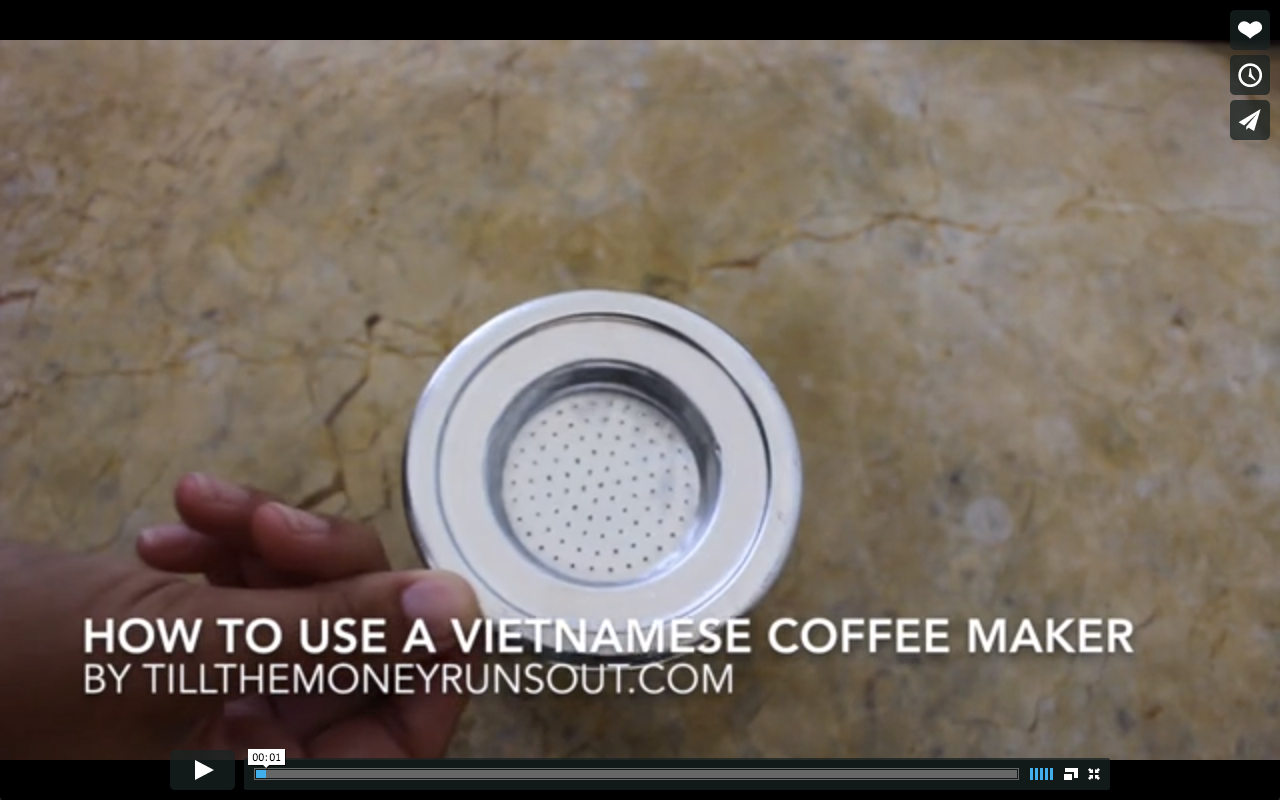 Vietnam is the world's second largest producer of coffee (right after Brazil), and I daresay it is the best. We are both big coffee drinkers and though admittedly are addicted to it's caffeinated properties, we also love the taste and smell. When I tried my first glass of iced coffee in Vietnam I thought that the lady had added chocolate and sugar, even though I had asked for "no sugar." I think my exact words to Tom were "hmm, she added chocolate and sugar to my coffee, but it's actually pretty good!" I was surprised because I usually drink my coffee black and am not a big fan of anything added to it.
It turns out she had not added anything to my coffee, Vietnamese coffee is just unbelievably fantastic all by itself! It has a natural chocolate-y/nutty flavor with almost no acidity or bitterness. I am shocked that (as a coffee lover) I had not heard about how the coffee grown here just tastes better than any other coffee i've tried.
All the coffee we have seen brewed here is made with these little metal drip coffee makers, also called Vietnamese coffee filters. You can pick them up anywhere here for about $1, and after a little trial and error we figured out how to use them to make Vietnamese coffee. Hope you enjoy our short video tutorial on how to make a wonderful cup of Vietnamese coffee!