Travel to Coron Palawan Philippines Post Typhoon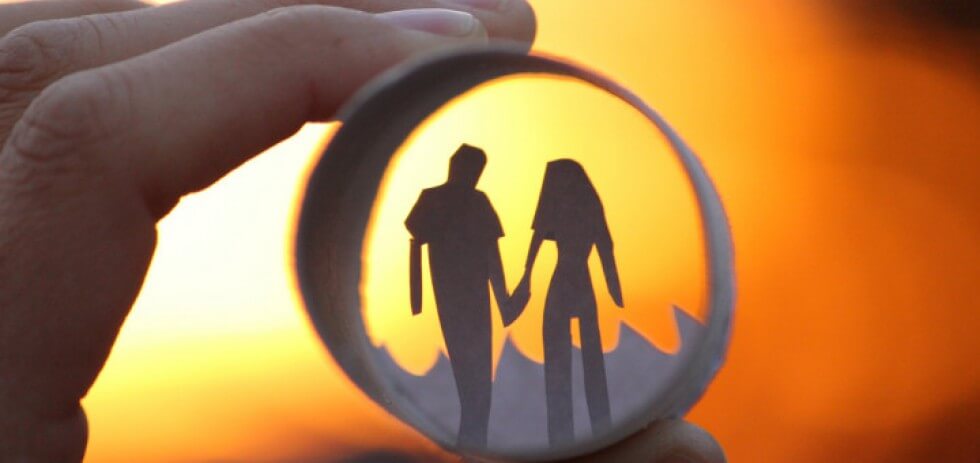 We visited Coron Palawan, Philippines just three weeks after the disastrous typhoon Haiyan, or Yolanda as it's known here, tore through the country. We had no idea what to expect, not that you truly ever know what to expect when traveling to another place. This time our usual feelings of excitement to see a new country were coupled with anxiety from the pictures all over the news of dead typhoon victims piled up in the streets and decimated stretches of coastline.
Our original plan was to fly straight from Manila to the small town of Coron on Busuanga Island, Palawan. We knew from previous experience that our first couple of days after leaving the U.S we tend to be a bit overwhelmed and disoriented and we do better getting our bearings in a small town then a big city. It's like floundering about in ocean water desperately trying to stay afloat and then all of a sudden realizing that you are actually in about 2 feet of water and all you ever had to do was stand up. It's just better done with less people watching you.
We waffled quite a bit about sticking with that plan after reading online that 85% of the buildings in Coron Palawan were destroyed.
Where does a traveler draw the line between going to a hard hit area that may welcome the tourist dollars and staying out of people's way when they are trying to recuperate??
It's a tough decision, but after e-mailing back and forth with TJ, the owner of the guesthouse that we had booked before the typhoon, we decided to go ahead and come.
As soon as we stepped off the plane and were greeted by the heavily damaged airport, it was pretty obvious that Coron suffered a heavy blow.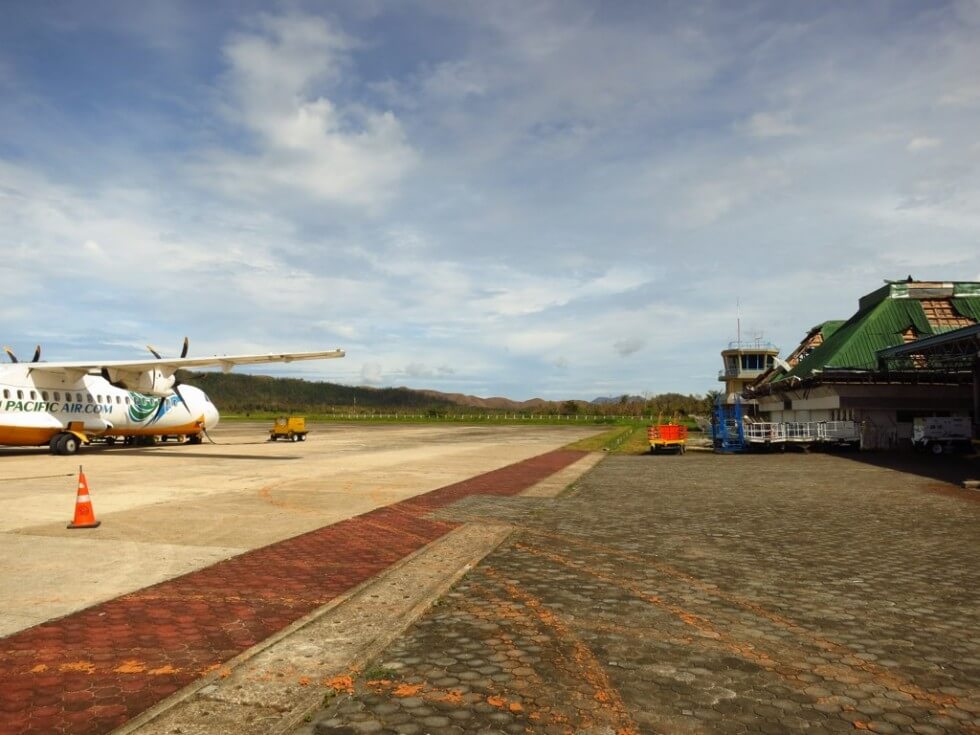 Driving the 20 minutes or so into Coron Town Proper shows even more destruction. Uprooted Mango trees and mangled scooters twisted into braches mixes haphazardly with the debris that was probably somebody's house. Once we got into town we were mostly just amazed at how well the town was up and running. We read a lot about the indomitable Filipino spirit before we came, but it truly is amazing to see how much work has been done in such a short amount of time and with access to relatively limited resources. Most people even have taken time out of their busy repair schedules to decorate for the holiday season. This plastic bag tree took the entire family one-week of evenings to put together.
When we walked in Marley's Guesthouse we were greeted by TJ who was just wrapping up the finishing touches to put his hostel back together. Marley's is a new place and the half British, half Filipino owner TJ has quite obviously put a lot into it. The bright orange and white building is clean and fresh and feels as welcoming as TJ himself, who is an incredibly cheerful fount of local information. Marley, as it turns out, is his incredibly adorable 7-month old son who is obviously going to be to this cheerful guesthouse what Eloise was to The Plaza when he is big enough to start toddling around it.
Coron town has the feeling of a little fishing village that got bigger then anyone expected it would, but isn't big enough yet to warrant doing too much about it.
There aren't really sidewalks so you just quickly walk down the main road hoping that none of the continual traffic gets too close. Everything feels a bit cramped within the town but it is surrounded by beautiful, lush and completely empty green countryside.
People are very friendly in what may be a small town way, or may just be the Filipino way. Either way it's nice to be greeted by everyone who catches your eye and to be continually chattered at by giggling children practicing their English.
Our first full day in Coron we joined one of the tours that hops around to some of the sights surrounding Coron. At TJ's suggestion we went with Nice in Paradise Tours. Everyone in town offers the same tour at the same price so I don't know how much difference it makes who you go with. At 650 php ($15 usd) the all-day tour is really a terrific bargain.
You go to 5 different spots that are all pretty close together so you never feel rushed at any one place. The first stop was Kayangan Lake.
You have seen this brackish lake if you have ever gone on pinterest and searched for "Philippines." It makes sense, as it really is a really magical spot. We were worried before we got there that it would not look as pin-tastic or pinteresting in real life after seeing image after image of it on people's travel boards.
Luckily it lived up to the hype and even had mermaids floating in its crystal clear clean waters. Who knew that mermaids preferred a refreshing and specific mix of 70% fresh water and 30% salt-water? No wonder they are so hard to find!
After the lake we went to several reefs for snorkeling, an extremely shallow World War 2 wreck and to a jaw-droppingly beautiful beach for lunch.
At the end of day, after dinner, drinks and cards with some awesome girls from the tour, I had the distinct impression that we were going to enjoy the Philippines more than we ever could have expected. .