Unique Free & Open spaces in NYC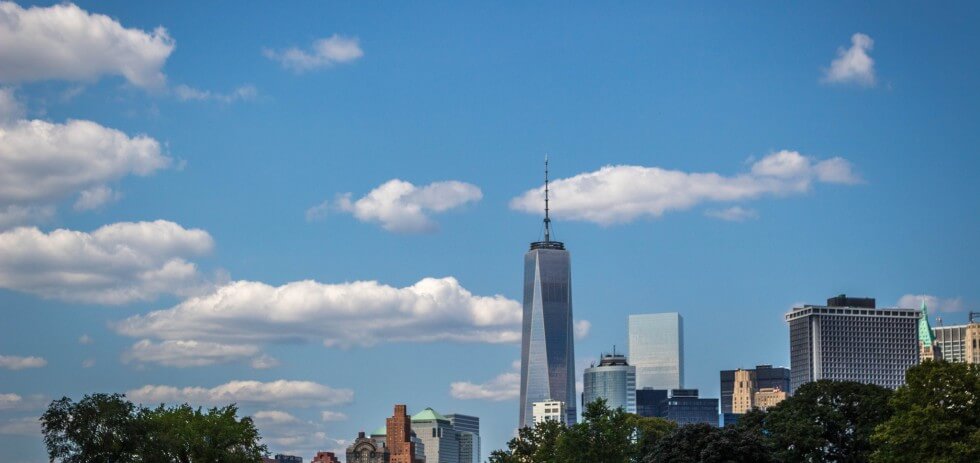 New York is known for it's towering skyscrapers and gritty fast-paced city life. There is no denying that it is a highly concentrated metropolis, but that does not mean it is lacking in beautiful, outdoor spaces and parks. If anything, it has just caused them to be that much more creative and interesting. There is obviously the "green lung" of Central Park stretching down the middle of Manhattan, but there are also some truly unique and fun little free NYC corners throughout the city for enjoying the great outdoors.
The High Line
The The High Line is one of our favorite parks in New York and we visit it every year. It is an elevated rail line that has been transformed into a free, public park on Manhattan's West Side. It runs from Gansevoort Street in the Meatpacking District to West 34th Street, between 10th and 12th Avenues. Native plants have been planted along and in between the old rail tracks making a beautiful space to walk along.
The Highline also has several "viewing platforms" where benches have been built facing out over the city and the street. It is a fun place to sit down and have a snack or just relax while watching the city buzz by under you. It's also a unique viewpoint for looking at the sides of iconic New York buildings.
We only ever visit New York in the summer so though I know the High Line is probably beautiful in every season it perfectly epitomizes summer in the city for us. There are children playing in water fountains and people sunbathing in bathing suits all up and down the length of the line. There are vendors selling shave ice and uniquely flavored "paletas" or Mexican ice pops. I grew up with paletas and am a big fan. I try a different flavor every year and so far they have all been delicious.
Governor's Island
This year we visited Governor's Island for the first time, a small island located smack dab in the middle of the New York Harbor. It was used as a military base for years and just recently has begun to be transformed into a public park full of open green spaces, art installations, food trucks and other areas. The art installations are constantly changing and the city keeps adding more and more to this island of fun. They had just opened "hammock grove" when we were there and are now working on "The Hills" which will be made of recycled materials and rise 25-80 feet above the island for sweeping views of the area.
There are paths perfect for biking around the island, and Governor's Island offers free bike rentals from 10:00am-12:00pm Mondays through Fridays.
If you do want to bring your own bikes (as we did) the $2 round trip ferry out to the island welcomes bikes aboard as well. As an added bonus, the bike lane is different from the general population lane and when we were there it was much, much shorter.
The Greenway Bike Lane
I can be a "nervous nellie" when it comes to riding a bicycle near cars and so when our friends Karen and Roshan suggested that we ride bikes from their apartment in Alphabet City down the island to catch the ferry I was skeptical.
It turns out The Greenway Bike Lane is not only not-scary, but riding down the length of the lower east side of Manhattan completely separated from traffic was one of the most fun things that Tom and I have ever done while visiting the city! That amazing bike ride past bridges and buildings and with other bikers and pedestrians has made it to our "must-do" list for next year as well!
The Elevated Acre
The Elevated Acre, as the name suggests, is one acre of open park space elevated on top of a building in New York's financial district. It is at 55 Water St. and like "The Highline" is planted beautifully with plants and flowers native to the area. It is just a small little park full of tables and chairs and an open meadow so it's a perfect place to stop and relax if you find yourself in the area looking to put your feet up, or have a little picnic.
The Streets and Subways
And of course one of the best things about New York is that you don't need to go to any specific place to see great things. Sometimes it feels as though every inch of the city has been claimed as a place to showcase art, or create art, or play music or put on shows or dance performances.
We love not knowing what piece of art we will see as we turn each street corner, or which subway car we will get serenaded on, or when someone will stop us to demand that we pause, for just a minute, to act as a muse.
All in All
There are so many fun and interesting outdoor spaces in New York, and just riding the train around the city with your eyes open feels like a trip through one huge outdoor museum.
I know that there are many that we have missed, what are some of your favorite free parks or places in New York?