Koh Hopping. Koh Jum & Koh Lanta, Thailand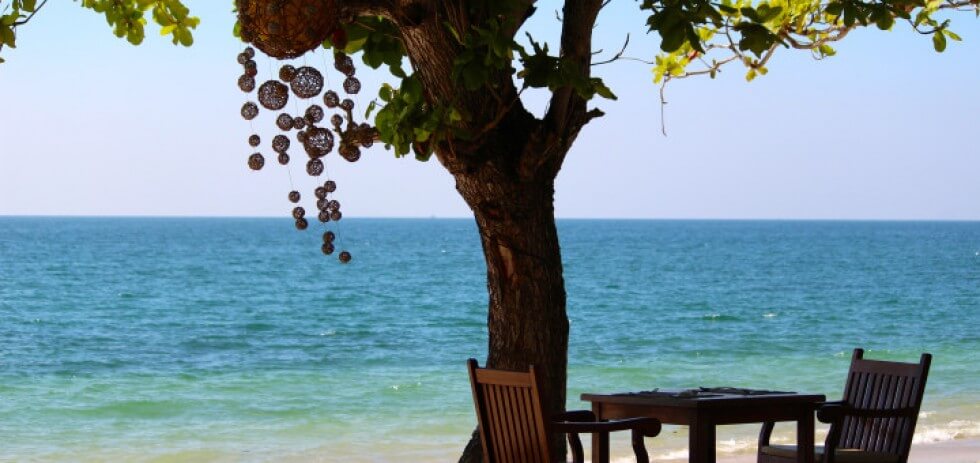 We enjoyed our almost two week stay in Krabi very much, but were definitely ready for beach life at the end of it. It's a bit of a tease to be staying that close to the beach, and not actually be on the beach. It was either a 30-minute motorbike ride, or a 45-minute boat ride to be able to bury our toes in the sand. Just far enough to not go very often.
Luckily it's just a short ferry ride away to some beautiful Southern islands and Koh Jum and Koh Lanta have all the beach you could want.
Koh Jum is an itty bitty little island between Krabi town and Koh Lanta and we headed there first. Jum is a small enough island that we knew we would get more than our fill of lazy beach days and would be ready for the big city life of Koh Lanta afterwards.
Koh Jum definitely did not disappoint. It's the type of place that we almost couldn't believe still existed. A place where the mythical $15/night beach bungalow is a reality (Fan bungalow at Season Bungalow). The wifi is spectacularly bad, so it's not the type of place you go to get some work done (though that did not stop Tom from trying). But it IS the type of place you go to laze in a hammock, go for a swim, walk along the beach, watch the sunset and repeat ad nauseam.
I have a high threshold for lazy beach living (it's a gift) so I was definitely sad to go after four nights. As we were headed to another island I did not have room to complain too heartily.
Koh Lanta is a pretty big island on the Andaman sea in the Southern part of Thailand. The west side of the island is covered in beautiful white sand beaches and the East side of the island has mangrove forests and smaller fishing villages. Lanta seemed to be the perfect mix that we are always looking for. Big enough to have fast Internet and big-city treats like fancy cocktails and European breakfasts, and small enough that we can drive a motorbike around it in a few hours.
Our time on Lanta flew by and was spent working, diving, snorkeling, eating and motorbiking our way through the island. If our one-month Thai visa wasn't expiring, and if we did not have people to meet and other countries to explore we would still be there now. Rest assured we will be back again soon.